Aging Parent? Here Are 5 Alternatives to a Nursing Home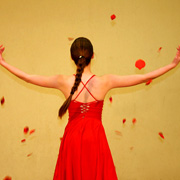 By
amson00
April 28, 2019 - 12:37pm
Aging is a natural part of life. And along with aging comes physical and mental deterioration, disease, and a lack of mobility. If you have an aging parent, you don't have to place them in a nursing home. In light of the expense and risk – nursing home abuse rates are higher than ever – there are a number of other options worth considering.
5 Options Beyond Nursing Home Care
The American population is aging faster than ever before. Research from PRB reveals that the number of Americans age 65 and older will more than double from 48 million today to 98 million by 2060. Accounting for just 15 percent of today's population, the 65-and-older age group will eventually make up 24 percent of the general population.
According to data accumulated by Morningstar, 52 percent of people turning age 65 will need some type of long-term care service in their lifetime. The average woman will need 2.5 years of long-term care, while the average man will need 1.5 years. Approximately 14 percent of the population will need long-term care for longer than five years.
While 57.5 percent of people turning 65 this year will spend less than $25,000 on long-term care service over their lifetimes, 15.2 percent of people will spend more than $250,000. The estimated lifetime cost of care for someone with dementia is a whopping $341,840.
The median cost of a private room in a nursing home totals $97,455. Furthermore, nursing home abuse and neglect is at an all-time high. The majority of these facilities are privately owned and operated. In pursuit of cutting costs, some nursing homes are reducing staffing levels, hiring inexperienced workers, and cutting corners with quality of care. So it's not a surprise that thousands of elderly individuals and their families are looking for alternatives. Thankfully, there are other routes you can pursue.
As you search for long-term care options for your aging parent, here are some nursing home alternatives worth investigating:
1. Home Care
Most people prefer to be at home. It feels safe and comfortable. There's something about aging in place that's really desirable. Thankfully, there are home care services that can provide quality care for elderly individuals who would prefer not to enter into a facility. Some services involve regular check-ins, while others offer around-the-clock caregivers.
2. Accessory Dwelling Units (ADUs)
If you (or your parent) own a single-family home, you may be able to add an accessory dwelling unit (ADU) to the existing structure. Also referred to as an "in-law apartment," this provides an opportunity for both you and your parent to live on the same property, while still retaining a sense of privacy and independence. However, not all zoning offices make the process of building an ADU easy. You'll have to research the restrictions in your area.
3. Subsidized Senior Housing
If your parent has low or moderate income, they may qualify for a federal or state program that offers subsidized senior housing. These programs may even help with meals, housekeeping, shopping, and laundry services. Rent payments are typically decided on a sliding scale that's taken as a percentage of income.
4. Assisted Living Facilities
If your parent is still able to perform basic functions on their own but needs some help, an assisted living facility could be an option. Residents are able to enjoy some privacy, while benefitting from having nurses on site. They may also have the opportunity to purchase a meal plan, which removes the burden of having to cook and shop for food.
5. Home Modifications
If your parent is set on remaining in their home, yet can't safely function with the current setup, home modifications may be necessary to allow them to age in place. This may look like installing a chairlift, walk-in tub, widening doorways for a wheelchair, or installing an emergency notification system to alert caregivers.
Making the Right Choice for Your Aging Parent
You want to be sure your parent ages gracefully and comfortably, while simultaneously receiving the care and attention they need and deserve. If a nursing home is unappealing, then consider one of the alternatives mentioned above. It's all about finding the right fit.