Over Exposure: Has Looking Into The Mirror More in Lockdown Led to Widespread Body Dysmorphia?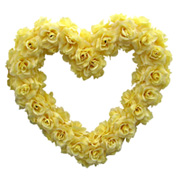 By
wdllogistic
October 21, 2020 - 9:30am
According to The Daily Telegraph, the COVID-19 pandemic has aided a boost in enquiries regarding cosmetic dental procedures. In the article, Phoebe Southworth suggests that global lockdowns aiming to halt the spread of the virus has left more people with time to look in the mirror - and in doing so, identify perceived flaws to become insecure about.
The arrival of the pandemic has come with devastating effects for the victims who have tragically lost their lives, and its influence has been felt in global economies too - with an abundance of nations facing up to recessions of unprecedented scales.
However, one of the most significant side effects of COVID-19 that perhaps deserves more attention is the widespread psychological impact of citizens participating in lockdowns to help play their part in limiting its spread.
Prolonged periods of isolation can lead to severe loneliness, depression and anxiety. However, it can also cause us to use our spare time for more introspection. The BBC suggested that lockdown could be an event of sufficient significance to actively change the personalities of those taking part.
So, could self-isolation really provide us with the spare time and the levels of anxiety needed to become so dissatisfied with our reflection that we actively seek out cosmetic help?
Changing Perceptions of The Self
"I had never taken a selfie before lockdown," writes Independent columnist Olivia Petter."Now there are 177 of them on my phone."
Petter suggests that the arrival of lockdown has led her to become "hyperaware" of her appearance, claiming that she's "never been so insecure."
Despite the lockdowns and self-isolation ensuring that people are no longer capable of socialising, heading to an office to work or doing just about anything that would traditionally cause an individual to consider their appearance before leaving the house, it's clear that huge volumes of downtime have led to overthinking and changing perceptions of the self.
The huge change in lifestyle that's affected virtually everybody in some way or another has led to many thinking about changing their lives for the better. "I have also started thinking about things I never used to – at least not quite as much," explained Petter.
"I think about what I am eating: fewer vegetables, more bread. I think about what I'm drinking: fewer herbal teas, much more red wine. And I think about how much I'm exercising, which, judging by the endless stream of workout videos and post-5km runs I'm seeing on people's Instagram Stories, is not as much as everyone else."
Although changes in self-perception may come with the intent of self-improvement, University of Cambridge stats appear to suggest that their ambitions may be coming from a place of loneliness. Having an abundance of free time due to fewer opportunities to socialise as well as less time spent commuting or working altogether in some cases has allowed us to channel our negative emotions into our appearance. Sadly, isolation also means that we're getting more time to look at ourselves in the mirror and through various technology, and this unprecedented level of exposure to our images may be leading to body dysmorphia among some individuals.
In her article, Olivia Petter described her newfound body insecurities: "I've also found myself thinking about my body. Is my face getting rounder; my belly softer?" Concluding her piece, Petter stated that she's opted to take a step back from social media usage in a bid to avoid comparing the lives of other people to her own. "I've stopped taking selfies, too, because ironically, it's the only way I know for sure that I'll come out the other side with a stronger sense of self."
The Contribution of Video Conferencing
In May, as lockdowns across the UK and much of Europe had been in full flow for at least two months, Bazaar ran a story claiming that the increased usage of video conferencing apps like Zoom had led to an increase in interest regarding plastic surgery.
According to aesthetic doctors, despite the fact that more people were living their lives entirely indoors at the time, the use of video platforms had made them entirely more aware of their appearance than their life before when leaving the house to physically meet people and interact with colleagues.
Gerard Lambe, spokesperson for the British Association of Aesthetic Plastic Surgeons (BAAPS) said: "The 'Zoom factor', with people using cameras more than ever and their visual appearance being scrutinised on apps, has certainly boosted enquiries for cosmetic tweaks and procedures. Many people are also aware they are likely to be working from home long-term and want to now start planning their dream procedures."
As a result, Lambe said that requests for virtual consultations at his cosmetic surgery clinic in Manchester, UK had trebled since the start of the pandemic.
Video conferencing apps like Zoom became extremely popular as people began self-isolating as a means for businesses to continue to enable employees to visually collaborate and for friends and family to set up remote quizzes and activities to combat loneliness.
However, the vast majority of video conferencing apps offer up a mirror image to users that constantly show how other users see them on the screen - which may lead to the aggravation of feelings of body dysmorphia and image negativity.
Charting The Industrial Boom
Naturally, the news that more people are enquiring about cosmetic surgery will be welcomed by the industry as nations begin to feel the pinch of looming global recessions.
According to research by Technavio, COVID-19 will have a positive impact on the cosmetic dentistry industry - and teeth whitening in particular. Furthermore, the market will be expected to accelerate at a CAGR of nearly 4%.
This may come as good news for low-cost teeth whitening products like Crest 3D Whitestrips or Colgate Max White toothpastes, where customers may opt to protect their finances against spending on cosmetic fixes in the face of a recession and pay for more budget fixes.
The damaging mental effects of the COVID-19 pandemic may continue for some time before normality begins to return across the world. This may mean that some of our negative feelings about our bodies could return to the surface or appear without warning at any time. However, one heartening aspect of a terrible pandemic is the fact that nobody is alone in what they're going through, and there will be plenty of friends, family and organisations who will understand the sort of thing that we're going through. If you ever feel that you're unhappy with your body, your mind, or anything at all, it's important to know that help will always be on hand.