Nicotine and Caffeine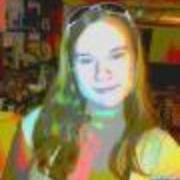 By
ToastedBrittanyMartel
February 12, 2011 - 10:44am
Hi everyone. My name's Brittany, and I have two addictions that are harmful for me and for others around me. I am addicted to cigarettes. I've been smoking for almost 8 years now, and I've never fully quit. I am also addicted to caffeine (mainly coffee, but also mountain dew). I'm a young mom and both habits are bad for my health. I would like to quit smoking, but cold turkey doesn't seem to work for me. The patches and lozenges and gum is outrageous in prices.
Any advice that may help me?
Also, drug addiction runs prevalent in my family. My mother is dealing with a crack cocaine addiction, two of my uncles were addicted to it when I was younger, and my grandfather is an alcoholic. I know this puts me at risk to develop addictions more easily. So I am hesitant, but soon, I will be taking antidepressants under the pharmacist's recommendation.