Pain killer addiction.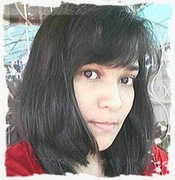 By
Lianka
September 13, 2010 - 7:48pm
It all started almost 20 years ago, when I had to wear glasses I guess. I often had headaches, so I frequently took painkillers. The headaches weren't severe, but I got used to the painkillers. Actually there's nothing wrong with my head, because I already took a medical test.
I got addicted to this certain brand in my contry, Indonesia (Bodrex). It's sold everywhere without a doctor's prescriptions. It's not strong, but eventually I got addicted to it, and now I'm taking it every day, sometimes twice a day, each 2 tablets.
I tried to stop consuming it for a day or two, but I couldn't stand the headache and the nausea I felt.
Is there any way I could stop using the pain killers without experiencing those symptoms? I'm desperate to STOP, but I guess my will is weak. is there any herb or food that could help me. Should I take any diet, or gradually decrease using those painkillers? I kept this addiction a secret from my famly. What should I do.. ?