Affection in Marriage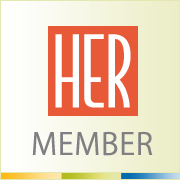 By
TurnedOff
August 27, 2015 - 6:59am
I am 39 and my husband is 41. When I was pregnant with our fourth child he was diagnosed with a rare neurological disorder that will, at some point, likely shorten his life. His abilities are deteriorating in the slowest, most agonizing way possible. First, he couldn't run and be athletic. Then he couldn't run at all. Then we noticed speech issues, fine motor skill problems, difficulty with balance. Now he struggles to walk, has difficulty hearing, his speech is slower and beginning to be slurred, and he is looking to get a walker to help his mobility. It won't be long until he is in a wheelchair. We moved cross-country last year so that he could take a different job with his company that would be safer for him (he was a manufacturing manager before that). It is very hard to watch him get so bad. I am so stressed out: I worry about him, about our kids, our finances, what we will do if he cannot work or if he dies.
We have four active kids: 13, 11, 9 and 6. Our closest family support is 6 hours away. I am a stay at home mom and I feel tapped out much of the time, even though my kids are at school during the day.
My husband and I get along so well. We enjoy talking to each other and watching movies and TV shows together. We go out on dates together a couple of times a month and have a few couples that we are friends with. Our kids keep us very busy as well.
The problem is that my husband expects me to be physically affectionate to him and I just can't do it. Sex is right out. He has lost so much weight and I physically and mentally can't make myself have sex with him anymore. His physical limitations extend into the bedroom, so although he still has the same sexual desire as always, the lack of both fine and large motor skills makes the experience unsatisfactory. He is no longer a good kisser. He tries to pleasure me with his hands and mouth but he cannot.
Sex aside, he also wants me to cuddle, kiss, and be physically demonstrative in non-sexual ways. I try but it feels so unnatural! We are seeing a therapist and I have been working on this for months but I can't seem to do it. The best way to describe it is that he seems more like a brother to me now: I love him but I have no desire to cuddle and kiss him. It feels wrong to me in the same way that it would were I to do that with my brother.
I don't know what to do. My inability to be physical with him is ruining our marriage. I feel hopeless about the next 50 years of my life married to a man whose illness will only get worse with no possible treatment or cure. I don't know that I want a divorce, but I just can't imagine doing this year after year. I love my kids and cherish the time I am able to spend with them and take care of them but this would also be easier if there weren't four of them. Or none at all. If we didn't have kids I could walk away.
Many days I just want to run away and disappear from it all.