My husband has a chronic illness and I am emotionally done!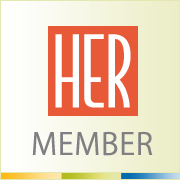 By
[email protected]
May 28, 2013 - 7:59pm
I found this website tonight while looking for sites to save my marriage. I am 34 years old and my husband of 8 years has an agressive form of lupus. I feel so guilty that I have thoughts of leaving him. Like I saw in some of the other posts, I feel like we are roommates rather than husband and wife. I am just so overwhelmed from the emotional and financial strain chronic illness has on couples. I know in my vows I pledged in sickness and in health, for richer or poorer...I am just waiting for my richer and in health part.
My husband and I started dating in 1998. In 2005 he was in the ICU with both lungs full of blood clots. He was unable to work and about to lose his insurance when we decided to get married so he could be on my insurance. Little did we know that 3 days later he would be fighting for his life once again in the ICU, this time with bleeding lungs. He has been left with only one functioning lung and kidney damage. This is the first time of many I have felt jipped out of how my life should be...no dream wedding, no bridal shower, no honeymoon.
He has been in and out of the hospital for years. He has not been able to hold down a "real" job until recently, but now I am afraid he is going to lose that due to frequent sick days. At the moment he has been out a week due to leg problems resulting from a huge blood clot in his leg many years ago. I feel that he really could go into work and am starting to resent him for not going. I feel like the burden has been on me for the past 8 years. I'm young and now getting tired of worrying about if he has had his medicine, made his doctors appointments, etc. Sometimes I feel like I am married to a man twice his age and it's unfair that this disease is ruining our lives. I feel so guilty because if he does lose his job, I feel that that would be the final straw for me. I hate the way I feel! I love my husband, but for my sanity, I don't know how much more I can deal with.
I feel so bad for him, he didn't ask to be sick, it was just the hand he was dealt.
Thanks for listening!