Unhappy with your doctor?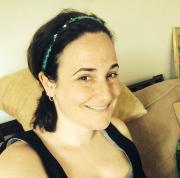 By
cbegun
Blogger
January 6, 2014 - 7:43am
Then switch.
A relationship with our doctors is one like the relationships we choose with friends and partners. They are our partner in health and should not make us feel uncomfortable or embarrassed. Just like not every person is right for each other the same holds true for our physicians.
And, for those of us that are parents, the same holds true for our child's pediatrician.
It's okay to shop around for a doctor that you feel comfortable with. A person, and practice, that takes care of you, listens to you, and who you feel you can communicate well with is what you deserve.
If you are questioning your physician on their treatment methods (e.g., overprescribing antibiotics), poor bed side manner, and/or unfriendly support staff, then it's time to consider a change.
As patients, we deserve the best care possible. If there are feelings of discomfort or questioning about a physician or his or her team, then it's important to realize that that maybe that relationship is not right for you. There is nothing wrong with feeling a physician relationship does not seem right.
It's important to have a physician and their team be supportive, that they make you feel comfortable, and confident that your questions and concerns are being heard and addressed.