My blog to help others with mental illness and bipolar disorder.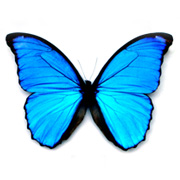 By
Krazykait
August 30, 2011 - 5:52pm
I created a blog in February of 2011 (The Beauty of Being Untypical) and have been working to improve it ever since. I blog about mental illness, stigma, and providing hope and insight through some of my personal experiences. Feel free to take a look and browse around the the different pages. I hope that some of you may find it helpful or reassuring. http://wp.me/P1sUxh-6k
and for the latest blog post go here http://wp.me/p1sUxh-9t . I think this post is a good read for anyone who has felt hopeless, worthless, and/or suicidal.