You don't look depressed therefore you must not be depressed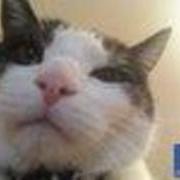 By
sheri.weinberg
June 9, 2011 - 4:51am
Inspired by a post on WEGO Health, titled The Faces of Mental Illness, Melissa Shell at Sugar Filled Emotions is starting a project she wrote about in a post entitled I Need Your Face. Then yesterday I saw my psych, told him my depression was coming back and he said to me "Your affect is not one of depression, therefore you are not depressed." Basically, I'm not looking like I have bipolar disorder/depression so I must be fine. From the definition of affect at Merriam-Webster: a set of observable manifestations of a subjectively experienced emotion (patients … showed perfectly normal reactions and affects — Oliver Sack)
A face of bipolar/depression
Now if just anybody had said this to me, I'd probably punch that person in the nose. Well, I suppose I wouldn't actually punch them in the nose. I'm pretty non-confrontational since my mania has been under control. But I get what he's trying to say. What has been triggering my depression has been the return of many physical symptoms, or affects...lethargy, muscular weakness, and increased appetite. My psych explained those are also symptoms of too high of a dose of Nardil/phenelzine. So he's reducing the Nardil to two a day instead of three, adding back in trazodone so I get a good night's sleep, and if that doesn't work he's going to add a stimulant next month. When I told him I was frustrated because of the med wringer I've been through, he said "I'm frustrated too." Then he looked me in the eye and said "You want me to be frustrated, otherwise it would mean I didn't give a shit." It's nice to have a psych who actually cares after hearing horror stories from others. I've been going to him for almost four years.
So perhaps I'm not depressed in the same sense that I was when I went into the hospital. This time, someone telling me I don't look depressed might just be the right observation.