Dudley Clendinen on Life and End of Life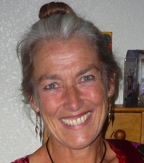 By
Kate Hawkes
July 10, 2011 - 12:56pm
This morning in the New York Times I read this article by Dudley Clendinen, a former national correspondent and editorial writer for The Times, and author of "A Place Called Canterbury." He lives with amyotrophic lateral sclerosis, or A.L.S., also known as Lou Gehrig's disease. His views on the coming end of his life, the journey toward the next event as being part of lfe itself, and on the rights of individuals to choose how they want to treated, cared for and move through their end, is wise, compassionate and moving beyond words.
This quote:
"We obsess in this country about how to eat and dress and drink, about finding a job and a mate. About having sex and children. About how to live. But we don't talk about how to die. We act as if facing death weren't one of life's greatest, most absorbing thrills and challenges. Believe me, it is. This is not dull. But we have to be able to see doctors and machines, medical and insurance systems, family and friends and religions as informative — not governing — in order to be free.
And that's the point. This is not about one particular disease or even about Death. It's about Life, when you know there's not much left. That is the weird blessing of Lou. There is no escape, and nothing much to do. It's liberating. "
I believe that when we have a strong body/mind/spirit connection, when we take as much time to explore, integrate and live our spiritual aspect as we do our intellectual and physical dimensions, then we can live as the fully empowered individuals we already are.
When it comes to issues of health, well-being and yes,even the end of life, this will stand us in good stead. So take the time and find the courage to explore it all, and feel your expansion into LIFE.
To read then entire article here is the link. I highly recommend it.
http://www.nytimes.com/2011/07/10/opinion/sunday/10als.html?ref=opinion