HIPAA Compliance Checklist for 2020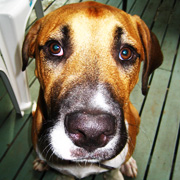 By
Sophia Owen
January 29, 2021 - 4:49am
If your business is by any chance regulated by HIPAA, it is highly recommended that you go through the requirements to avoid getting on the wrong side of the law. You should review the compliance checklist regularly to ensure that your firm complies with all the requirements.
Here is comprehensive guidance on the HIPAA compliance checklist.
About HIPAA
HIPAA is an abbreviation for the Health Insurance Portability and Accountability Act. This bill was passed in 1996 to protect patients' data. It gives patients the right to decide who can access their personal and medical information. HIPAA covers various entities, including healthcare clearinghouses, health plans, and health experts who share electronically protected information.
HIPAA compliance, on the other hand, is the act of ensuring that your organization adheres to all the technical and administrative rules by HIPAA. You must do whatever it takes to protect your patients' health information as per the covered entities.
HIPAA Compliance Checklist
Technical Safeguards
This covers the technical requirements, such as data encryption, to determine who can access patient information. Ensure that your database is only accessible by authorized persons using a username and password. You must also confirm that your data is transmitted safely, and you can do so through encryption.
The same case applies to data storage. You should have the right encryption measures in place to avoid unauthorized access to ePHI. If you no longer need a file and you need to delete it, ensure that it is completely erased from the storage to prevent access by third parties.
Administrative Safeguards
These are the policies meant to ensure Privacy and Security Rules are observed. They include risk assessments to confirm that there are no potential risks facing ePHI. You must undertake regular risk assessments and audits to identify any risks and non-compliant workers before coming up with a solution to this. The audit records should be stored for future reference.
What's more? Your company should have an emergency protocol for ePHI protection during emergencies. In case of any breach, you should be able to get immediate notifications so you can rectify the issue before it gets out of hand. You should have a third party access restriction by tracking and reviewing Business Associate Agreements on the same.
Ensure that your employees are comprehensively trained on security requirements and outline when patients are allowed to access ePHI.
Physical Safeguards
Your organization should have outlined policies and procedures to guide workers while at the workstation. Establish who can access ePHI on mobile devices and develop an effective approach for disposing of old technology to avoid unauthorized access to ePHI.
2020 HIPAA Compliance Checklist amid COVID-19
The COVID-19 crisis has led the healthcare organization to make some adjustments to normal operations. The changes make it harder for organizations to comply with HIPAA requirements. OCR has lifted penalties and sanctions for those who fail to comply with some HIPAA Rules, but only if the rules were broken in good faith as the organization strives to offer quality healthcare services during the coronavirus public health emergency.