What are your thoughts of areola/nipple tattooing? Who should be providing this service?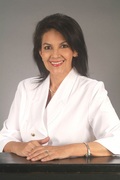 By
isabelcalleos
August 20, 2010 - 3:19am
Many women I see say that they did not know that they had the option to get the areola/nipple complex "clinically tattooed" on their new breast after breast reconstruction. In addition, the ones that did know said that they doctor's office did not offer the service and they did not want to go to a tattoo shop to have "Butch" tattoo her. Where do you think it should be performed?