Development of Healthy Habits in Your Children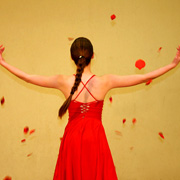 By
jasmine_writer
April 7, 2016 - 3:41am
Everyone knows children being infamous for their pick and choose habit when it comes to eating. It is not easy for the parents to make them eat all the nutritive foods in order to get the balanced diet. A balance diet is essential for them for their growth and development. Parents should know how to develop such good and positive eating habits. Having the consent of your child can be very helpful not only for you but for the kid as well. Don't be tough with your children but let them realize the importance of a healthy diet.
Make planned meals:
Children are in a habit to eat after every 2 to 3 hours so being a parent one need to get utilize this opportunity. It is actually essential for them as per their physical activities. Give them a bottle of water if they are going to school along with fruits to eat like apple etc. at home you can plan the meals with all the nutrients in them. Meals should contain fish, meat, vegetables and pulses etc. try to include the different healthy ingredients so they don't get bored of the same routine. You can make the dishes look very attractive. It will also instigate them to eat it.
Don't be hard with them :
You being a parent don't need to be harsh with the children or shouldn't force them to finish all of their meal or that how much to eat. It will irritate them. Nagging would further make them a rebel. Give them freedom, they will learn it soon how to manage their eating habits.
No junk food item at home:
There are many parents who instead of preparing quality food at home, or providing nutritional supplement for children, but they prefer ordering a pizza. If there will be no fast or junk food at home, your child will certainly eat the available fruits and vegetables. Yes, you can take them to some fast food restaurant once in a while that is sufficed.
Create fun in food:
It's quite interesting if you will cook something that will actually be a fun eating for them. You may cut vegetables and fruits in different shapes to get the attention of your child. It would be an enjoyable moment for the kid as well as for you when you will see him or her enjoying it. It would actually be their training. You can prepare yummy cakes giving them shape of their favorite cartoons. It is not that much a difficult task now.
Be their inspiration:
Eating habits of the children can be maintained very easily by starting these habits at personal level. Be an inspiration for them in manners, behaviors and eating habits too. They will learn from you. It doesn't mean to negate their personal traits but actually to polish their abilities. If you are on a dieting plan or you are eating too much junk food. They will automatically switch their minds towards these habits of yours. Be concerned about the message that you are sending them through your practical eating habits.
Reference:
http://www.activebeat.com/your-health/children/11-tips-for-helping-kids-eat-healthier/