CFS heredity links?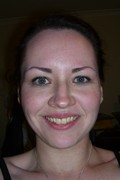 By
Jac_15
July 24, 2011 - 12:24am
Hi all,
This is aimed particularly at the ladies. I'm just wondering of the CFS ladies with children, how many of you had your children before you got sick, how many had children after getting sick, and of all of you, how many of you have children who also have CFS? I'm almost 30 and unsure whether I am willing to risk inflicting this illness on a child (I'd say on anyone, but I'd like the people who think it's in our heads to have a big ole dose of it for a while!).
I've spoken to a few doctors on this topic and some dismiss it outright as can't possibly be linked, but I suspect there'll be a few or maybe more than a few of you who suspect there's a mother to child transmission risk.
Jac