How did you feel or how did you react when you first learn about your condition?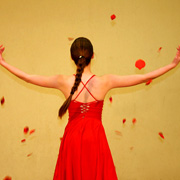 By
eidawin
March 28, 2011 - 12:14am
I felt relieved that it has a name, therefore, the doctor/s could now start the treatment. It's going to be the start of my path to recovery. But, I also felt like in a way "sentenced" or "condemned". I admit that I went through emotional turmoil. Now, I have learned to accept this reality and be strong, so I could look at the face of my enemy and fight it the best way that I can with the help of the people around me. My faith in my God helps me go through with it. My family is my inspiration.