Cushing's can be such a lonely disease.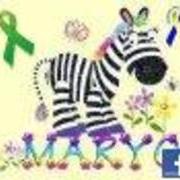 By
mary.oconnor
June 7, 2011 - 8:31am
When I was being diagnosed with Cushing's in 1987, it was before the internet, and I never thought I would meet - let alone talk to - another Cushing's patient.
That has changed now, thanks to the web, and there are lots of opportunities to share with others going through the same thing, the same testing, surgery and more.
I hope to reach out to as many as possible so that others don't feel as isolated as I did.
Welcome aboard!