Live Interview with a Counselor who had Cushing's - Tonight!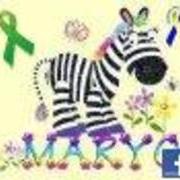 By
mary.oconnor
June 23, 2011 - 5:46am
Pat had a Pituitary Tumor (Cushing's Disease), Chronic Fatigue and Immune Dysfunction Syndrome (CFIDS), Fibromyalgia, and Environmental Illness/Multiple Chemical Sensitivities. Pat updated her bio after successful surgery. She is found that there is life after Cushing's!"
Pat is a Psychotherapist, Certified Lifestyle Counselor, Chronic Fatigue Syndrome and Fibromyalgia Specialist, Certified Matrix Energetics Practitioner, Somatic Experiencing Trauma Educator, Integrated Energy Therapist and EFT Practitioner.
This interview will be at 9:00PM eastern at http://www.blogtalkradio.com/CushingsHelp