What Causes Earaches and What to do About Them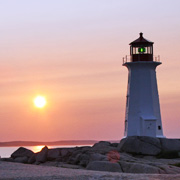 By
markhenry1513
March 26, 2015 - 11:19am
Earaches are incredibly annoying and can be extremely difficult to deal with on a daily basis, or for as long as we have them. The problem with earaches is that they stem from so many different things, which makes it difficult to narrow down what the cause is or the root of the problem. This article written with the help of Dr. Bruce Jones running sinus center in valdese.
The Many Causes of Earaches
Earaches are more common in children than adults and typically affect either one or both ears. Sometimes they come and go constantly or they stick around for longer periods of time. This is because there are so many different causes for earaches, which makes it easier to understand why we may suffer from one that lasts five minutes or three days. Depending on where it came from, you could have temporary hearing loss in one or both ears, a fever, or an ear infection.
They could be caused by irritation or even an injury, but are usually caused by the following factors:
● Changes in pressure, such as when you go to the bottom of a lake or a swimming pool while swimming
● An ear infection
● A buildup of earwax in one or both of your ears
● A foreign object, oddly enough, which has become stuck or made its home in your ear
● A sore throat
● Water or shampoo stuck in your ear
● A sinus infection
● The use of cotton swabs or Q-tips in your ear
However, the causes listed above were the most common reasons why you have an ear infection, but there are many more reasons which are not as common, such as a tooth infection, eczema in your ear canal, chronic facial nerve pain, or even a perforated eardrum.
Symptoms of Earaches That Must Be Treated
Even though the majority of earaches are harmless and typically go away in a day or two, there are signs and symptoms that you must absolutely keep an eye out for. If you have any of the following symptoms or signs, you must see your doctor or go to the hospital immediately so you can protect your ear from further damage, and so you will receive the treatment that you need:
● Pus or blood draining from your ear
● Swelling around a specific ear, especially if it has not gone away over the span of two or three days
● Severe ear pain to the point where you can hear ringing or white noise constantly
● A bad migraine or headache
● Dizziness
● Drooping of your facial muscles
● Complete loss of balance
What to do About Your Earache
If you are suffering from an earache which has lasted more than three days, see your doctor or your dentist. Yes, your dentist will be able to check and see if it's something from your mouth causing the problem. However, you should visit a doctor first for a general checkup to see if everything is okay.
Keep in mind that earaches are usually almost nothing, typically just water stuck in your head, but if the earache is prolonged and starting to become painful, you need to seek medical attention straight away. This will help prevent further damage to your ear and make recovery time easier.