Crohn's Disease or ????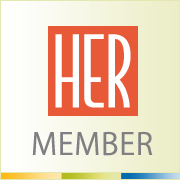 By
blueeyedluv
February 28, 2012 - 9:58pm
I had my gallbladder removed 4 months ago b/c it was severly inflamed & only functioning 13%. A few weeks later I received a pamplet in the mail addressed to me personally saying "Now that you have Crohn's Disease...." I threw it away & didn't think much more about it till now. I've not been able to hold food down since my surgery - puking & either loose stools or black tarry ones sometimes 10+ times a day. I went to the OB thinking I was pregnant b/c I keep gaining weight (size 3- a size 10) in a few months. I wasn't pregnant & now he is checking for the problem. Everything I've read says you lose weight with Crohn's Disease but I have all the other symptoms & found out 3 relatives have it also. Does Crohn's Disease make you really tired & sick feeling? Can you gain weight with it? What other possible diseases could be causing my problems?
Thanks in advance for any info or advise.
Blueeyedluv