boyfriend withholding sex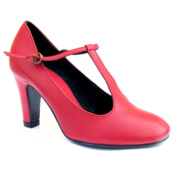 By
jellyellie
October 24, 2011 - 1:42pm
hello, this is my first post on here. was wondering if anyone could advise?
I am 49 years of age and I have been involved with a younger guy for nearly 4 years now. He is 29. The age difference has not been a problem for us. My partner has always dated mature ladies.
My partner suffers from depression, he was when we first met and was already on medication to treat it. He still takes the same meds now. Also I am no stranger to depression as I have suffered from it over the years. I have not taken meds for over 8 years now.
Our sex life wasnt always over the top, but it satisfied me and I think him. we have always enjoyed cuddling and kissing and holding hands. we are both very romantic.
The trouble is my partner says he has lost his sex drive and he wont go to see his doctor about it. this has been going on for several months now. he just doesnt want to know even though he feels awful about it. I have even thought he may be cheating on me and have become very suspicious as this has never bothered him before. I am able to excite him but he will not do anything about it. this is making me feel very undesirable and feeling down. he says he still is in love with me and wants to stay in this relationship. we are more like buddies than lovers. we do not live together as we both have our own places. i only see him once a week, either he comes to mine or vice versa. i have to give him plenty of notice before i visit him though as he is embarrased about the mess his flat is in....not that it bothers me. i just keep getting a nagging feeling that all is not what it seems. perhaps its me? i am going through the menopause and i get very anxious and paranoid about most things lately. I have 3 children aged 26, 16 and 14. I am insulin diabetic and have neuropathy in my feet which can be painful. I am not enjoying anything in my life at present.