FREE Full Moon Tryst- Ignite Your Voice on 1/5/15 at 5 pm EST Join Us!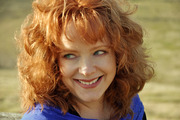 By
carolan
December 2, 2014 - 1:23pm
You are tired of struggle. You are ready to live in empowered freedom and fulfillment. Relationship issues, career frustration, anxiety, lack of self-trust and a general feeling of "something is missing in my life' can all stem from losing your truth and your voice.
The great news is this: You can reclaim your power at anytime by discovering your Truths and strengthening your voice....and it is FUN!
On this free live video event you will:
*Discover how using your true voice transforms your life
*Learn how to strengthen your Throat Chakra and empower yourself AND
*Experience a positive shift in energy and wellbeing with an intimate live performance of one of my songs.
What: The Empowered Voice Coalition's 'Free Full Moon Tryst-Ignite Your Voice' FREE live spreecast
When: 1/3/14 at 5 pm EST on the Full Moon which will bring additional light and clearing to your Throat Chakra, helping you make powerful changes with ease
Where: from your phone or laptop- details to log in will be sent one day prior (recording available for 24 hours after)
What you need: The only thing you need for this call is your desire to speak your truth and have fun!
Take back your power, and live the life you were meant for…with ease.
Join us for the FREE Full Moon Tryst- Ignite Your Voice 1/3/15 5 pm EST.
go here to join or message me with your email and I will add you. http://www.carolandeacon.com/#!speakingyourtruth/cxr6