Now is the time to take charge of your life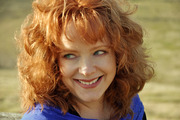 By
carolan
July 4, 2012 - 4:49pm
Lovely ladies I encourage you to take advantage of the free resources i am currently offering. They are for women who suffer with anxiety, OCD and depression. You go to www.carolandeacon.com and opt in.
Think of your music as sonic wallpaper able to create or recreate your environment.
Say hello on Facebook! I'd really love to hear from you.