5 TIPS ON HOW TO FIND A GREAT SPINE SURGEON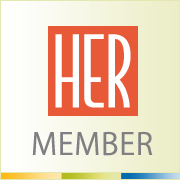 By
mubashirkhatri
October 11, 2020 - 11:58pm
Spinal cord injuries can be devastating and, in most cases, life-changing. Altered sensations and pain are some of the aftermaths of spinal injuries. Additionally, permanent paralysis, loss of bowel movement, and difficulty in breathing are some of the severe complications that come with trauma to the spine.
The time it takes for a patient to receive treatment is crucial. Immediate medical evaluation is needed. A doctor will give medication, recommend immobilization, or schedule surgery by a spine specialist.
Various scenarios where a spine surgeon is needed present themselves. For instance, surgery is vital when bone fragments are stuck in the spine or when other foreign substances are compressing it. Considering the risks associated with spine surgery, seeking the services of a great surgeon is imperative.
In this article, we are going to share 5 tips you should consider when you need a great spine surgeon.
Let us delve into specifics.
Consider Their Speciality
Neurosurgeons and orthopedic surgeons both perform spine surgery. However, to find a suitable one, you need to consider their specialty. A neurosurgeon is trained to treat diseases and conditions affecting the nervous system. During training, a neurosurgeon will specialize and base their practice on either the brain or the spinal cord.
An orthopaedic, on the other hand, is trained to deal with cases that specifically affect the brain and spine.
So, the type of surgeon to go for highly depends on your condition and other underlying factors. During medical visits, ask your practitioner to recommend the best
Board Certification Is A Must-Have
The importance of going for a board-certified spine surgeon cannot be over-emphasized. Board certification is vital as it shows that the surgeon is well-versed with the latest technology and advancements in their field.
Board-certified spine specialists undergo a continuous assessment to hone their skills and to help them offer quality healthcare to patients suffering from spine injuries.
The online community did come in handy, and online reviews are one of the best ways to find a great spine surgeon. Shortlist a couple of spine specialists and look them up on Google. Read their reviews and see who has the most positive reviews, and schedule an interview.
Additionally, you could ask your friends and family to recommend one. Do not underestimate the power of your social circle in finding a suitable spine surgeon. Remember to inquire about their success rates, among other things.
The spinal cord is a sensitive part of the body. One mistake in the treatment process could cause permanent disability. As such, you need to look for a surgeon who has a couple of years of experience in treating spine problems. Also, they need to be well-versed with the specific surgery you are undergoing.
One of the crucial elements that ensure quicker recovery is the comfort of the patient. You need to go for a spine specialist who you are comfortable with; one who is friendly and has impeccable customer service.