Supporting Our Men Living with Cancer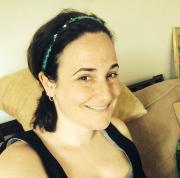 By
cbegun
Blogger
November 10, 2013 - 8:31pm
Fifteen years ago my father lost his battle to cancer at the age of 55. Unfortunately, he shut out his family in the beginning when his symptoms were at their worst, not cluing us in to what was really going on. He was not a person who could be pushed to do anything he didn't want to do.
Not living with him or seeing him often, I was unaware of his dramatic 30-pound weight loss that happened in such a short period of time. That alone would have been a huge, big, enormous red flag to anyone around him that a problem was happening. Losing five pounds for him would have been alarm enough that something was wrong as he didn't exercise and he consumed rich and fatty foods regularly.
While I could not impact his initial diagnosis, I could be there to support him through what would become the last two years of his life, and the battle to survive cancer that he lost. AS a result, for all of his chemotherapy visits at the hospital I would be there weekly with The New York Times in hand, his favorite cherry vanilla ice cream, Kleenex tissues and Moo Goo Gai Pan, when he was well enough to eat it. My father also had me sneaking around the hospital searching for pants along with extra pillows that he needed. Can you blame the man who didn't want his butt hanging out for all to see?
We had a routine. I did what I could to support my father as best as I could. It was my turn to "parent" him. While that was a tough pill for him to swallow I saw how much he appreciated it, and looked forward to our visits.
My father is an example of the men we love in our lives who are many times stubborn when it comes to their health. Many times, they are not willing to act to prevent illness or disease let alone agree to do something because we ask them to, even when the symptoms are right there in front of them impacting their quality of life, and those around them.
Why is it that women are more apt to go to the doctor to get annual mammograms and pap smears or seek out medical advice when unusual symptoms arise, but men not so much? Are we as women considered hypochondriacs just because we go often for annual preventative tests and when we notice something is wrong or out of sync?
The good news for men is that many are surrounded by loving and caring women like us. Let them call us nags if they want to but the truth is that sometimes they need the gentle nudge or heavy push to get their annual check-ups, test a spot that seems out of the ordinary or address a pain that doesn't seem normal.
There are many preventable diseases, illnesses, syndromes and conditions that can be detected early, and sometimes managed, if a diagnosis is given. This holds true for prostate cancer and colon cancer, just to name a few diseases.
After my father passed away, I shifted my career focus in public relations from technology to healthcare to get more involved in helping others and having a greater impact. Working in the healthcare field has done just that.
Over the years I have learned that prevention is the best method for catching a disease early to manage it. However, for men with a diagnosis such as prostate cancer, the next step is getting through it. Doing it alone can be stressful, emotional and challenging.
My dear friend Don's uncle lives with prostate cancer. After the diagnosis he really needed the support of his loved ones to help him through the process. Fortunately, Don's uncle's disease was detected early and treatment measures are in place to manage his disease.
Don met recently with Daniel D. Eun, MD, Director, Minimally Invasive Robotic Urological Oncology, Temple University. He was intrigued to learn that, "the biggest obstacle when dealing with men's cancer, is the post care, and mental well-being of the patient following…a support system is what helps to get them back on track."
Alarmingly, prostate cancer is one of the leading causes of cancer death in men, second to lung cancer, with the lives of 1 in 36 men being claimed from this cancer. In fact, 1 in 6 men will be diagnosed during his lifetime.
Last year, Don introduced me to a new health care movement called Movember, which started back in 2003 in Australia, takes place during the month of November, and is designed to educate on conditions that impact men including prostate cancer. Men, called Mo Bros, around the world grow mustaches to raise awareness around the cause. The women, Mo Sistas, are right beside them supporting them through the process and beyond.
Don developed a team called Mo Folks, which I am a proud member of as a Mo' Sista for now the second year in row. Want to join the team? You are all welcome to. If you would like make a donation to the cause that would be much appreciated as well. Every little bit counts in the fight against cancer.
http://us.movember.com/mospace/index/search/?q=mo%20folks
Together, let's stand behind the men we love and encourage them to take their health seriously and also be there to support them when times may be tough and our strength and love is what they need most to help them through.