Having Epilepsy is not the end of the world.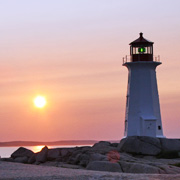 By
ol'jax
October 1, 2011 - 4:54am
I am 48 years old and have had Grand Mal Epilepsy since I was 14 years old.
It was very hard to deal with when I was younger as I was VERY independent and liked to do for myself. I could still do this but my parents took to overprotecting me which parents do but at the time I didn't get that.
I tried to commit suicide twice really dumb as I put myself and those who care about me through hell and back for what? I am still here thats for what.
It is really important to surround youself with good friends and loving family they will be your rocks they will catch you if you fall, literally. If it wasn't for my friends I would have ended up under a train. They pulled me out of harms way when we were standing on the platform as our school train was pulling into the station.
You cannot go through life feeling sorry for yourself because you have this medical condition that makes your life unfair, because there is always someone else worse off than you, always.
I haven't had a seizure now for 17 years, why? I really do not know. I do still take meds and will continue to do so. I am an eplieptic and I love life.