Affordable, Reliable Sourced Essential Oils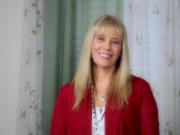 By
Wisdom By Nature
Expert
April 3, 2011 - 6:07pm
We are a women-owned small business that cares about what goes into your essential oils.
I have over 20 years of experience in holistic and traditional therapies.
We have created blends that take the guesswork out of it for people just learning about essential oils.
Go to our blog for great tips on how to use essential oils for you and your family.
Thank you for your following
The Wisdom By Nature Team
CLICK ON THE LINK TO PURCHASE
http://www.essential7.com