Check Out Our New Store for Essential Oils Big Sale to Celebrate!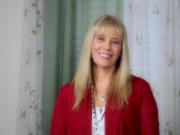 By
Wisdom By Nature
Expert
June 2, 2011 - 9:52am
Wisdom by Nature is very excited to announce our new store making learning and shopping for essential oils much easier.
All of our oils are 10% off with flat rate shipping.
Join our newsletter, follow us on Facebook.
Stop buy and visit us today
www.wisdombynature.net