Education for Gastroparesis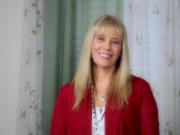 By
Wisdom By Nature
Expert
May 20, 2012 - 8:34am
For the past year and a half, I have been working with women who are challenged with GP a stomach disorder that creates challenges with digestion.
We now have a website and support group that are non-profit to help others improve the quality of life naturally.
Learn how to have the life you want through education and sharing your story.
Please join us on FB https://www.facebook.com/groups/667046093329732/?fref=nf
And our website www.healinggpnaturally.info