EmpowHer Yourself! Beneifical Items to Have on Hand for any Natural Disaster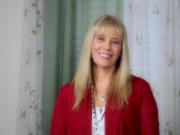 By
Wisdom By Nature
Expert
March 24, 2011 - 12:23pm
I have received e-mails and phone calls with concerns about the
radiation developing in Japan.
One thing I want to emphasize is not to panic or react in fear.
Many things are based on fear and they are unfounded. There is also
nothing wrong with being prepared in the event that something were to
happen.
As you are well aware potassium iodine is sold out at the moment
which may be a good thing. You can not take iodine everyday without a
need for it. If your thyroid is normal this will throw it out of
balance creating other challenges to the body
New England Journal study, Dr. Weiping Teng, of China Medical
University in Shenyang, looked at the thyroid effects of giving
supplemental to three separate groups: people who were mildly
iodine-deficient, those with adequate iodine intake, and those with
excessive iodine intake. They found that giving iodine to people who had
adequate or excessive iodine intake could lead to hypothyroidism
autoimmune thyroiditis.
The focus should be on keeping the body keeping healthy and eating
right so you can handle any kind of challenge.
Below is a list of items to consider to have on hand in case of emergency.
Powdered Kelp, Dulse or dried seaweed vegetables, both have a long shelf life
Iodoral tablets to use in emergency cases only
1 bottle of Young Living's longevity oil blend for each member of your family, for
challenges of the body in case you are unable to reach medical personnel
1 bottle of Young Living's Frankincense for each member, same as above
1 bottle of Young Living's Oregano same as above
1 bottle of Young Living's Coriander essential oil each member for stomach challenges
Vegetable capsules (empty ones you can buy a pack at the health food
store) You can add drops for essential oils into the capsules for
taking them internally if the need arises, if unable to reach medical
personnel
Young Living's Thieves essential oil to diffuse in the air
Young Living's Purification to difuse
Young Living's Lavender for cuts, scrapes, bites, etc
Pre and pro-biotics may be beneficial to support the intestines which is also important in exposure to unwanted elements in the environment. This is something you should do everyday. One suggestion is coconut milk kefir. For emergency stash pill form would be advised.
Coconut Water has 650 mg of potassium in 10 oz. Hydro Coco which is dehydrated coconut water would also be beneficial to have.
Extra Trace Minerals may be beneficial in body support in times of stress.
Coconut oil 1 for each member. Have shown to be beneficial for the body from head to toe and could be beneficial for the thryoid and digeston.
For more information you may contact me at [email protected] or go to our website at www.wisdombynature.org
To purchase these items please go to http://www.wisdombynature.net/young-living-essential-oils/
In Health
Chalyce
The above statements have not been approved by the FDA
This is not intended to diagnose, treat or prescribe. Be proactive in your health and do your research and choose wisely.