Feeling Tired and No Energy? Grab Your Essential Oils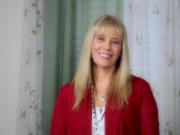 By
Wisdom By Nature
Expert
January 17, 2011 - 9:48am
Lately I have had a lot of questions about being tired, overwhelmed and plain just don't have any get-up-and-go.
Is this depression, am I sick? What is wrong with me?
We have a big rush starting with Thanksgiving, Black Friday, holiday programs at school, holiday parties for you, family, friends and children. Holy Smokes, what else can we cram into our day? Wait! We still have our jobs, responsibilities at home and what ever else we manage to squeeze in to that 24 hour period.
When the dust clears, the kids are back in school and everything goes back to a normal routine you are left feeling like you were hit by a bus! Why do we feel that way?
Some studies call it adrenal fatigue. Adrenal fatigue is caused when we keep pushing ourselves until there is no more push. The adrenal glands can no longer meet the demands of the stress. When this happens the adrenals have challenges regulating hormones properly.
What are adrenals?
To simplify it ,they are responsible for releasing hormones related to stress such as cortisol and epinephrine. Adrenals also effect kidney function by releasing a hormone called aldosterone which regulates plasma osmolarity. Different parts of the adrenals have specific jobs that effect the thyroid, blood pressure, testosterone, DHEA and our flight or fight response.
How can you tell if your adrenals are fatigued?
You may be experiencing adrenal fatigue if you regularly notice one or more of the following:
You feel tired for no reason.
You have trouble getting up in the morning, even when you go to bed at a reasonable hour.
You are feeling rundown or overwhelmed.
You have difficulty bouncing back from stress or illness.
You crave salty and sweet snacks.
You feel more awake, alert and energetic after 6PM than you do all day.
It may be possible that certain health challenges could be related to adrenal fatigue, such as autoimmune disorders, chronic infections, PMS and menopause, allergies and sleep disorders to name a few.
What can we do to reverse the effects?
Avoid stimulants such as caffeine, sugar, and energy drinks . This is a temporary fix and it will challenge the adrenals even more.
Improve your nutrition. What you put in your body effects the outcome. Put junk in and you'll get poor results. Put in good whole food nutrition and you'll feel great and have more energy. Eat what is in season, support your body with clean protein, good fats such as coconut oil* and clean fruits, veggies and high fiber carbs. High fiber has shown to stabilize blood sugar and possibly pose less stress on the adrenals.
Relax, mediate, yoga,listen to relaxing music. What ever makes you happy. Take time out for you. Even if it is 30 minutes a day.
Hydrate the body. No matter what the challenge it is always important to hydrate with clean water, not from plastic, always use stainless steel when possible. (that is another article) Coconut water is another way to hydrate and is a good source for electrolytes.*
Essentials Oils, yes therapeutic grade essential oils may be beneficial in getting your groove back.
Nutmeg Therapeutic Grade Essential Oil
Comforting and soothing, nutmeg may boost energy. Studies have shown it may support nervous and endocrine systems and prostaglandin balance.* May also help if you are sleep challenged.*
Endoflex Blend
May help you maintain overall vitality with a proprietary blend of essential oils that support the endocrine system.* Essential oils of :sesame seed oil, spearmint (Mentha spicata), sage (Salvia officinalis), geranium (Pelargonium graveolens), myrtle (Myrtus communis), nutmeg (Myristica fragrans), and German chamomile (Matriciaria recutita).
Suggested use:
With my clients I suggest apply the Endoflex midway down on the back about 5-10 drops in the morning and when they feel they need it during the day. It also may be beneficial before bed. Apply a couple of drops to the chest area clockwise and thump the chest. In natural therapies this is suggested because of it may stimulate the thymus.
For possible added support you may try inhaling nutmeg and or spearmint, applying a couple of drops to the bottoms of your feet several times a day.
I know when I have a challenging day I keep these oils with in reach to support my body in times of added stress.
This is a process, remember to give your body the time it needs to heal its self.
Please remember only to use Young Living Therapeutic Grade Essential Oils. Using other products in the way described may cause harm to the body.
To order these wonderful essential oils go to http://www.wisdombynature.net/young-living-essential-oils/
For more information on Therapeutic Grade Essential Oils or would like to contact me please go to www.wisdombynature.org
*Please remember that the information on essential oils are for therapeutic grade essential oils only. Using sub standard oils may result in harm to your self.
*Statements made above have not been evaluated by the FDA
*Some of the information supplied is from Dr. James book, Adrenal Fatigue: The 21st Century Stress Syndrome.
*http://www.coconutresearchcenter.org
*Dietz WH Jr. Stuart MJ nutmeg and prostaglandins N Engl J Med 1976 Feb 26
*http://www.sciencedirect.com/science?_ob=ArticleURL&_udi=B6T8D-475BBSK-X&_user=10&_coverDate=07%2F31%2F1982&_rdoc=1&_fmt=high&_orig=search&_origin=search&_sort=d&_docanchor=&view=c&_acct=C000050221&_version=1&_urlVersion=0&_userid=10&md5=f0c588cde6c244212b5ea123293f4d08&searchtype=a
*This information is for educational purposes only. It is not intended to diagnose, treat or prescribe. Be pro-active in your health. Do the research and choose wisely