The Healing Power of Aromatherapy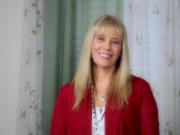 By
Wisdom By Nature
Expert
October 11, 2010 - 10:48pm
The beauty of therapeutic grade essential oils is the many ways it can be applied. Inhaled it can create a sense of well being or bring comfort to a child with a cough.
Apply to the bottoms of your feet to boost your immune system, or relax the body. Therapeutic grade essentials oils can be found in the blood from seconds to minutes after being applied and the effects can last from hours to days.
Apply topically for scraps, burns, cuts, upset tummy, sunburns, natural insect repellent just to name a few.
Therapeutic grade essential oils can improve the quality of your life, help with pain management, stress management and detoxing the body in a non-aggressive way.
Each oil has unique chemicals to address the issues at hand with out damaging the healthy tissue.
So next time you stop to smell the flowers, pause and wonder what are they really doing? Improving the quality of life!
To learn more about therapeutic grade essential oils please go to https://www.facebook.com/pages/essential7com/144764465615912
Our mission at Essential7 is to educate people and to give the tools to be pro-active in your health. We are always available for questions.
The above statements have not be approved by the FDA.
This information is not intended to diagnose, treat or prescribe. Be pro-active in your health do the research and choose wisely.