The Importance of Knowing What's in Your Skin Care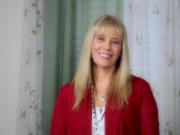 By
Wisdom By Nature
Expert
June 11, 2011 - 6:20am
If you use conventional make-up on a daily basis, you can absorb almost 5 pounds of chemicals into your body each year -- and that's without adding in body lotion, deodorant, shampoo, conditioner and other personal care products!
Many of these chemicals have been directly linked to cancer or are known to cause damage to your brain, reproductive system and other organs. Though it may sound hard to believe, the FDA does NOT systematically review the safety of personal care products.
It is important to understand that of the 10,500 ingredients used in your toothpaste, sunscreen, nail polish, and so on, only 13 percent of them have been reviewed for safety in the last 30 years, according to an Environmental Working Group (EWG) analysis -- and those that have were reviewed by the Cosmetics Ingredients Review, which is run by the cosmetics industry!
On average, you likely apply 126 different ingredients to your skin daily and 90 percent of them have not been evaluated for safety. The FDA even states:
"Cosmetic products and ingredients are not subject to FDA premarket approval authority, with the exception of color additives … Cosmetic firms are responsible for substantiating the safety of their products and ingredients before marketing."
We are trusting that the skin care companies are honest and concerned about our safety. This is not always the case. The bottom line for most companies is making the most and spending less. You may pay 120.00 an ounce for your "youth in a bottle" but it may be no better than something you buy at a discount store AND it could be more toxic causing health issues later and life and aging you more (gasp!)
Most skin care products contain preservatives, dyes, and chemicals that have No Value in the beautification of the skin, and may in fact contribute to hormonal or endocrine changes that are responsible for breast cancer. It is no secret that anything applied to the skin can be and almost always is absorbed into the blood stream, and must be handled as a toxic compound. These ingredients do not evaporate after application to the skin.
An article in The Townsend Letter for doctors and patients, and in The Wall Street Journal, concerning the rise of breast cancer in the United States, stated that some of the culprits in contributing to this increase were toxic ingredients and mutagenic ingredients commonly found in almost all cosmetic products.
An example of this would be the chemical preservatives called parabens. Parabens are endocrine disrupters that mimic the hormone estrogen and have been found to accumulate in the tissue of women with breast cancer.
Other examples are
•Sodium lauryl sulfate, a surfactant, detergent and emulsifier used in thousands of cosmetic products, as well as in industrial cleaners. It is present in nearly all shampoos, scalp treatments, hair color and bleaching agents, toothpastes, body washes and cleansers, make-up foundations, liquid hand soaps, laundry detergents and bath oils/bath salts. The real problem with SLES/SLS is that the manufacturing process (ethoxylation) results in SLES/SLS being contaminated with 1,4 dioxane, a carcinogenic by-product.
•Phthalates, plasticizing ingredients (present in nearly three-quarters of 72 products tested by the Environmental Working Group), which have been linked to birth defects in the reproductive system of boys and lower sperm-motility in adult men, among other problems
•Musks, used as fragrances, can accumulate in your body, and have been linked to skin irritation, hormone disruption, and cancer in laboratory studies.
•Artificial fragrances, which are among the top five known allergens, and can cause asthma and trigger asthma attacks.
•Methylisothiazolinone (MIT), a chemical used in shampoo to prevent bacteria from developing, which may have detrimental effects on your nervous system.
•Toluene, made from petroleum or coal tar, and found in most synthetic fragrances. Chronic exposure linked to anemia, lowered blood cell count, liver or kidney damage, and may affect a developing fetus.
•Mineral Oil, Paraffin, and Petrolatum, these products coat your skin like plastic, clogging pores and creating a build-up of toxins. They also slow cellular development, which can cause you to show earlier signs of aging, and are a suspected cause of cancer and disruption to hormonal activity
Safer alternatives are available such as essential oils that are anti-bacterial, anti-fungal and anti-viral, and do not disrupt endocrine systems and do not accumulate in the breast tissue. These essential oils are not as stable as parabens and thus Wisdom By Nature products do not have long shelf lives; that is, they must always be fresh and they must be turned over in 2 years. Parabens on the other hand may increase shelf life up to 6 to 8 years. This is why the major cosmetic companies use these parabens.
Go to our site to read and purchase our non-toxic skin care line http://www.wisdombynature.com
To learn more about safe cosmetics you can go to www.ewg.org
References
Goldstein,D., "Dangerous Cosmetics" - The Herald, March 29,2005, Miami, FL
Salgado,B., "Beauty and the Beast" - Activists Work for Safer Cosmetics, BCA News, July/Aug, 2005
Rogers, S. "Total Wellness"- September, 2004
Excerpts of this article was taken from Dr. Mercola's website with permission.
This information is for educational purposes only and not intended to diagnose, treat or prescribe. Be proactive and do your research wisely