Lavender Essential Oil, Natures Best Kept Secret!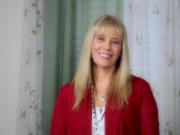 By
Wisdom By Nature
Expert
November 29, 2010 - 10:24pm
What's the first thing you think of when you hear lavender? Sachets, pillows, candles, maybe air fresheners. What's the second thing you might think of? Relaxing, calming or summertime.
Well that is what I used to think. But now I think about bug bites, scraps, sunburns, runny noses, rashes, coughing, bloody noses, cuts the list goes on and on.
In the essential oil realm we call Lavender the Swiss Army knife of oils because of its ability to be useful for just about everything.
Most lavender on the market is not what is called true lavender. It is lavandin, a hybrid of true lavender and spike lavender or aspic. Companies will also use lavandin to adulterate true lavender. Lavandin has healing properties of its own but not like true lavender. In fact if you use commercial lavender essential oil that has lavandin essential oil in it, it will actually make a burn worse!
So how do you know you have the right essential oil. Always make sure it is 100% therapeutic grade essential oil. Look to see if they have the seed to seal guarantee. Can they verify the soil and the practices are organic? Is it labeled as a supplement? Those are things that are very important when using therapeutic grade essential oils. The reason is you will start using essential oils for everyday mishaps and you want to feel confident that what you are using is safe to use on your family, pets included. I use my oils on everything from my children to my animals and my clients. I love the idea that I can mix a blend and give it to a client and never worry about the quality.
Traditionally it has been known to balance the body and to work where there is a need.
Inhaling lavender has been thought to be beneficial for creating a sense of peace, love and promotes consciousness.
Lavender is from the mint family and may be beneficial for pain, allergies, burns, menopausal conditions, pre-menstrual conditions. May reduce mucus, nervous tension, skin conditions such as eczema, psoriasis, rashes.
So the next time you or your family gets a bite or a scrap grab the lavender instead. Your body will love you for it!
NEW RESEARCH FOUND THAT LAVENDER MAY BE BENEFICIAL FOR EPISIOTOMY WOUND HEALING. FOLLOW THE LINK TO LEARN MORE http://cms.herbalgram.org/herbclip/418/pdfs/011161.pdf
To order this wonderful essential oil follow these instructions
Below are the products and the codes to help when you purchase your products. Follow the link to the buy page, purchase your 40.00 dollar starter kit and click the continue shopping button and use the codes for your products. Or purchase at retail without buying a kit. Try the products, if you do not like them Young Living will gladly give you a refund.
Lavender code #3575 Wholesale 20.75 Retail 27.30
To purchase click here http://www.wisdombynature.net/young-living-essential-oils/
*Please remember all information is for educational purposes only and not to diagnose, treat or prescribe. The above statements have not been approved by the FDA. Always be pro-active in your health. Do the research and choose wisely.