Looking Younger and Better Using Essential Oils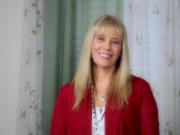 By
Wisdom By Nature
Expert
February 6, 2011 - 1:19pm
One of the challenges we face as we grow old is doing it gracefully.
We are always looking for the next best thing that will take years off our face and make us young and beautiful again. We spend thousands of dollars on creams, lotions, surgery, botox and fillers. For awhile we are happy but then it seems the results don't last or its not exactly what we want. So we are back on the hunt again.
Beauty is not just skin deep, there is more to it. Here is a link on an article I have written on EmpowHer that talks more about alternatives for skin care. There are suggestions on what may be beneficial for our aging skin. https://www.empowher.com/providers/article/natural-anti-aging-skin-remedies-essential-oils.
You have nothing to lose except your wrinkles!
DO NOT SUBSTITUTE OTHER ESSENTIAL OILS FOR YOUNG LIVING THERAPEUTIC GRADE. YOU MAY NOT ACHIEVE THE SAME RESULTS AND USING SUB STANDARD OILS COULD RESULT IN INJURY.
To purchase please go to http://www.wisdombynature.com
(products are explained in the article)
A-R-T Skin Care System
http://www.youngliving.us/pdfs/PIP_ART_Day.pdf
http://www.youngliving.us/pdfs/PIP_ART_Foamer.pdf
http://www.youngliving.us/pdfs/PIP_ART_Night.pdf
Boswellia Wrinkle Creme
Ultra Young
Essential Beauty Serum (acne prone)
http://www.youngliving.us/pdfs/PIP_BeautySerums.pdf
Essential Beauty Serum (dry skin)
Saggy Skin (directions on article page)
Pine
lemongrass
Sage
Wrinkles for the face (directions on article)
Lavender
Geranium
Patchouli
Rosewood
Wrinkles around the eyes (directions on article)
Frankincense
Lavender
Lemon
To purchase click here http://www.wisdombynature.org/Purchasing-Young-Living-Oils.html
Please remember this is information is for educational purposes only. It is not intended to treat, diagnose or prescribe. Do not discontinue any medications without speaking with your practitioner. You are in charge of your health. Do your research and chose wisely.
statements have not been approved by the FDA