People Friendly Suncreens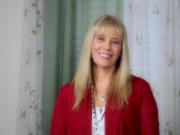 By
Wisdom By Nature
Expert
August 1, 2011 - 2:35pm
We live in a society where if we see something for sale we automatically assume its safe for us to use. We would never be sold some thing unhealthy or for that matter even harmful. They are looking out for us, making products to protect us from all of nature. So we spray ourselves from head to toe and lather our skin with lotions that will keep us from getting sun cancer and live happily ever.
Are we safe in using these products? Recent studies are saying maybe not and that the products we are so happy to apply to our families may cause what we are hoping to avoid and then some.
From my research I have learned that the chemicals in sunscreens may cause more harm than good and that they may also cause hormonal disruptions in our bodies. More people are becoming Vit D deficient and part of that I believe is because of the using sunscreen. It blocks our ability to absorb Vit D from the sun thus causing low levels of Vit D. With that being said on to more happier notes on what we can do without compromising our health.
Several years ago I learned about coconut oil and now use everything coconut (that's another blog) from a wonderful man named Dr. Bruce Fife. Coconut oil protects the skin from skin cancer and sunburn without blocking UV rays which are beneficial for the body. It works by preventing free radicals caused by over exposure from the sun. Coconut oil is the only sunscreen that millions have used in the tropics for years.
With my family I buy coconut oil in a glass jar because of leeching plastic into the coconut oil which also causes hormone challenges. I like Whole Foods Brand and Dr. Bronner's.
For those of you want something not as greasy I like Caribbean Solutions, non toxic and they have a children's formula.
If you do get a little too much sun, I have always used Lavender essential oil and it takes the bite right away and the next day the red is gone!
Read the labels and look for non toxic ingredients and enjoy the sun!
Research and references
The Environmental Working Group published an article about the myths of sunscreens http://breakingnews.ewg.org/2011sunscreen/sunscreens-exposed/sunscreens-exposed-9-surprising-truths/
Coconut oil nature's sunscreen
http://www.coconutresearchcenter.com/hwnl_8-3.htm
To purchase Lavender essential oil go to www.wisdombynature.net
The above statements have not been approved by the FDA. This is for educational purposes only and not intended to diagnose, treat or prescribe.