Peppermint Oil May Be Beneficial for I.B.S.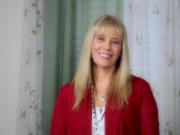 By
Wisdom By Nature
Expert
February 19, 2011 - 10:11am
A recent article written in the New York Times, states that a report by the American College of Gastroenterology shows compelling results that using peppermint oil for IBS is beneficial. Follow the link at the end of this article to learn more.
Historically is has been used for soothing digestive issues such as colic, gas, heartburn and indigestion. It may also be beneficial for motion sickness and nausea.
As a side note, Dr. Dembar of the University of Cincinnati discovered in a research study that inhaling peppermint oil increase mental accuracy of the students by up to 28%.
Suggested uses may be applied one drop to each foot. Dilute with coconut oil 50% and apply to the stomach area.
DO NOT APPLY DIRECTLY TO THE CHEST AREA OF CHILDREN UNDER THE AGE OF 4. APPLY TO BOTTOMS OF FEET ONLY.
USE WITH CAUTION IF DEALING WITH HIGH BLOOD PRESSURE
Please remember only to use reliable sourced essential oils. Using other products in the way described may cause harm to the body.
To learn more, please go to our website. www.essential7.com
*Please remember all information is for educational purposes only and not to diagnose, treat or prescribe. The above statements have not been approved by the FDA. Always be pro-active in your health. Do the research and choose wisely.
http://well.blogs.nytimes.com/2011/01/21/remedies-peppermint-oil-for-irritable-bowel/?ref=health