Research Show Promise for Osteoarthritis, Chronic Fatigue and Some Cancers using Frankincense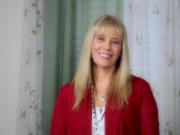 By
Wisdom By Nature
Expert
January 25, 2011 - 7:56am
When you hear the word Frankincense you may think of baby Jesus, the Three Wise Men or possibly church.
There may be a reason why frankincense has endured through the centuries. It has been said that the Greeks used frankincense as an antidote for hemlock poisoning. The Chinese used it in herbal formulas and Egyptians used frankincense in their religious rites. Frankincense was an important part in Jewish rituals, and it plays a role in the rites of the Catholic C hurch.
Forty-two known species of frankincense have been identified and each one has it owns uniqueness. The varieties include Boswellia serrata, Boswellia sacra, Boswelli carteri, Boswelli thurifera , B. frereana, and B. bhaw-dajiana. Boswellia trees can grow in the most unpleasant, harsh conditions. It is thought that the more rugged the conditions of the area the better quality of the resin. Frankincense is tapped from the Boswellia tree by slashing the bark and allowing the tree to weep. The sap hardens and forms a resin. This is done a total of three times. Each cutting produces a better quality grade of resin, which is then harvested and distilled into essential oil.
The therapeutic properties of frankincense are very impressive. Recent research using Boswellia carteri shows promise, with the possibility of it helping with inflammation of the body*
Scientists from the University of Oklahoma Health Sciences Center and the Oklahoma City VA Medical Center evaluated frankincense oil's impact on both normal human bladder cells and cancerous human bladder cells in culture. The results showed the frankincense oil was harmless to the normal cells -- but the frankincense targeted and killed the cancer cells**
A Japanese research team from Nihon University in Tokyo noted the remarkable properties in frankincense oil. In a report published in Biological and Pharmaceutical Bulletin, the scientists revealed components of frankincense not only inhibited the Epstein-Barr virus, but also were shown to be effective against three human neuroblastoma cell lines. Neuroblastoma cancers form in nerve tissue and most often affect small children, usually beginning in the adrenal glands, neck, chest or spine.***
The healing properties of frankincense looks very promising and gives us hope for some very challenging issues.
Young Living has two varieties of frankincense, Boswellia carteri and Sacred Frankincense Boswellia sacra.**** Sacred Frankincense is used to take your meditation experiences to a higher level.
Burning frankincense may also be beneficial. A resin burner is a wonderful addition to any home.*****
Applying frankincense to your feet daily may prove to be beneficial to improve the quality of your life. Longevity Capsules can be taken daily as a way to ingest frankincense.
To learn more about frankincense or to purchase please follow the links below.
In Health
Chalyce
www.wisdombynature.org
http://www.wisdombynature.net/young-living-essential-oils/
*http://www.ncbi.nlm.nih.gov/pubmed/16621377
**http://www.biomedcentral.com/1472-6882/9/6/abstract
***http://www.ncbi.nlm.nih.gov/pubmed/16946522
****http://www.youngliving.us/pdfs/PIP_Frankincense.pdf
****http://www.youngliving.us/pdfs/PIP_SacredFrankincense.pdf
*****http://www.youngliving.us/pdfs/PIP_ResinBurner.pdf
http://www.youngliving.us/pdfs/PIP_Longevity.pdf