Harry Potter and Infertility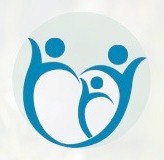 By
Fertility within Reach
Blogger
July 15, 2011 - 1:59pm
The final installment of the Harry Potter series releases in theaters today. I cannot wait to see the film, and although I know how the story ends, I am prepared to sob hysterically. However, it may not be for the reason you are thinking.
My husband and I have experienced infertility since 1994. We spent many of our evenings, sans children, listening to the audio of the Harry Potter books. We envisioned these children grow and develop. We cried at their losses and cheered with their victories. They helped fill a void.
I feel very maternal toward the children of Hogwarts. I recently heard an interview with Rupert Grint, who played the character Ron Weasley, and he said he felt a little lost since they completed filming. He's adjusting to not being around the same people every day, as he had for the previous ten years. My instincts kicked and I thought of all the things I wanted to say, because I understood exactly how he felt and was worried for him. How would I understand? My husband and I had a common goal for fourteen years; go through infertility treatment and build our family. Once we stopped trying to conceive, I felt very lost. I missed the TLC I received at the fertility clinic. I wondered, "Now what do we do? How do we shift our focus?" Even though our children were finally with us, there was emptiness, a driving force in my life was missing.
So what have I learned? What would I say to Rupert? I would say, "You are more than an actor who played a character, you are a man with character who chooses to act. Take some time to find out what your interests and passions are. Fill the odd feeling, with something that drives and fulfills you."
I've chosen to fill my void with helping people who face infertility feel empowered to advocate for themselves. To those ending or still involved with treatment I would remind them, "You are not an infertile person, you are a person living with the disease of infertility. It is a small, but important, aspect of your life. Give it respect, but don't allow this journey to take over your existence."
I will go to the movie and say a reluctant goodbye to this final chapter of Harry Potter and my surrogate children. I owe them many thanks for occupying my thoughts during the hard times. I suspect I am not the only one who feels this way.
Without future Harry Potter books to fill our days and thoughts, I'd like to propose we replace the feeling of loss and emptiness with a determination to find our passion. If you need something to do, I hope you will join Fertility Within Reach as we educate fertility patients to become their own best advocates.
All my best,
Davina
Davina Fankhauser
President
Fertility Within Reach