NOW is your chance to seek national health care coverage for Infertility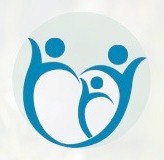 By
Fertility within Reach
Blogger
January 29, 2012 - 8:21pm
We have been given chance to make Infertility treatment available at a national level. All we need to do is send an email to The Department of Health and Human Services (HHS) requesting they include the treatment of Infertility within their proposed Essential Health Benefits. We are realistic, due to a lack of public knowledge; this is an "uphill battle". This is why everyone needs to participate and fight for equality today.
It's easy. Prior to the January 31, 2012 deadline, patients are encouraged to email [email protected] with their input on proposed benefits. Here is how…..
1. State personal information such as who you are and where you are from
2. Let them know what you want
3. Tell them why this is important to you
4. Educate how your request is a win-win for Infertility patients and can help lower insurance premiums by using supportive research/facts which can be found within our Resources.
5. Remind them the Office of Population Affairs, a division of HHS, has a Title X Priority of increasing access to Family Planning including Infertility services.
6. Restate what you want, give thanks and if comfortable, offer your information for future dialogue.
7. For a sample letter go to http://www.fertilitywithinreach.org/wp-content/uploads/2012/01/Sebelius1_5_12.pdf
Why should patients/family/friends take the time to send an email?
*It takes a matter of minutes to show support for yourself, someone you care about, the Infertility Community
*You will be a hero for future generations
*You will help prevent the negative global and economic impact of Fertility decline
Still unsure, let us sum it up for you.
*Most infertility cases, about 85 to 90 percent, are treated with conventional medical therapies, such as medication or surgery.
*In vitro fertilization and other similar treatments account for less than 3 percent of infertility services and about 0.07 percent of all U.S. health care costs.
*Comprehensive infertility coverage may actually reduce premium expense by as much as $1 per member/ per month. Mercer, et al. found unnecessary procedures such as tubal surgery could be eliminated and improved quality controls could reduce higher order multiple births and their accompanying costs.
*The cost of infertility services as a percent of the total health care premiums went down after the 1987 Massachusetts mandate, with total infertility costs making up only 0.41% of the premium.
*900 companies were surveyed in a 2006 employer survey conducted by consulting firm William M. Mercer. Of those that offered infertility coverage, 91% said they had NO INCREASE in healthcare costs as a result of adding this benefit.
*A 'Comprehensive Review of Mandated Benefits in Massachusetts' reported in July 2008 that primary state mandates, including infertility coverage, appeared to be cost effective.
This effort will be successful with your participation. You have until January 31, 2012 to send your email and encourage your friends and family to do so as well. Your time will never be fruitless, regardless of the outcome, because you are educating others about Infertility and the benefits of health insurance coverage for this disease.