What do you think about Reproductive Health Preservation for youth?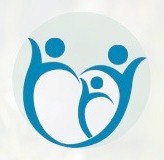 By
Fertility within Reach
Blogger
June 3, 2012 - 5:27pm
I'd love to hear your thoughts on when girls/boys should receive tips and guidance on how to preserve their reproductive health. This does not mean sex education, but an attempt to help youth better understand their reproductive systems, symptoms of concern, who to connect with if they have concerns, and how they can preserve their health.
Fertility Within Reach is working with teens to develop age appropriate curriculum which could be utilized during a health class. The curriculum will be specific for boys and another for girls. We are thankful to work with youth to help prepare relevant and interesting material. We also appreciate and respect the perspective and opinions of those who once needed the information at a critical time.
Of course times have changed. There are different social and technological issues exposing youth to risks which didn't exist when many of us first experienced symptoms related to conditions such as Endometriosis. For example, do you know teen boys that keep cell phones in their pockets or sit laptops on their laps? Do you know girls who may show signs of PCOS? If so, do you know what to say to help these kids?
Although we see multiple risk factors out there, we have encountered individuals who do not believe this subject matter is necessary. What do you think? When do you think is an appropriate time to communicate with youth about reproductive health?