Great Food for Your Child's School Lunch Box That won't wreck their teeth but help ...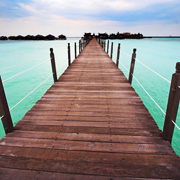 By
Carla Houston
November 15, 2017 - 10:01am
"It very important as children are growing up to make sure that you limit the amount of potentially harmful foods that they consume. You should give them healthy tasty food that works well in protecting and nourishing their developing teeth and gums." - Dental Experts -Tiger Smile Dental.
Let's look and some fantastic tasty foods to give them and make their lunch box great for their teeth.
Water: The benefits of water are highly understated. In this case, water rinses out your mouth and maintains your saliva levels by keeping you hydrated. Saliva is important because it contains minerals and proteins that constantly wage war on plaque.
Sandwiches: For the classic school packed lunch box try various fillings: cold meat, tuna, grated low fat cheese, egg, salad items, tomato or banana.
Cheese: Eating cheese such as cheddar can neutralize plaque acid. Eating cheese has also proven to be more efficient than milk or yoghurt in lowering overall acid levels in the mouth.
Milk: And I don't mean a milkshake or chocolate milk. Actual milk is rich in calcium and other important elements that do wonders for your teeth and other bones. Milk also has the ability to lower the mouth's bacteria and acid levels.
Raisins: A great sweet treat for a kids lunch box. Sucrose and sugar that badly affect the teeth can't be found in natural raisins. Sugar facilitates the growth of bacteria in the mouth by providing an ideal sticky environment to produce plaque. Asides from being sugar free, raisins also contain phytochemicals which are capable of ridding your mouth of bacteria associated with gum disease.
Celery: Again to help promote your child's oral health and wellbeing. Instead of chewing on candy bars, chew on some celery. It's tasty and promotes oral hygiene by functioning as a natural floss.
Sugar free gum: Normally, chewing increases saliva secretion and said saliva washes away bacteria. But chewing sugar loaded gum will load up your mouth with sucrose that'll turn your oral orifice into a bacteria filled party. Chewing sugar free gum on the other hand will generate saliva to wash away bacteria.
Cranberries: Tea and fresh cranberries have polyphenols that prevent plaque from sticking and flourishing on your teeth. Processed cranberry juice on the other hand might not have the same effect because of its added sugar content for sweetness.
Greens: Spinach, broccoli, kale etc.: These particular greens are rich in calcium, vitamins, minerals and folic acid which are all secret weapons that keep your teeth strong and beautiful. Try and get some into your child's diet.
Ginger: Ginger is a great mouth freshener that halts bacteria growth. Ginger is also good for your teeth but I doubt you'd want it as a snack substitute. No harm in using it as a cooking ingredient though.
Now that you know what's healthy for you to chew and suck on, here's a brief reminder of what isn't; candy (hard or otherwise), ice, sticky foods, processed foods, and soda.
Treats are fine but remember to be brushing and flossing regularly, at least twice a day or soon after eating junk food, ameliorates the damage of these foods to your enamel.