Do You Know The Healthy Weight Management Combination?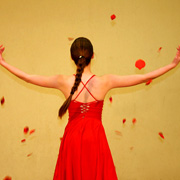 By
jasmine_writer
May 27, 2016 - 3:23am
Weight loss has become a trend which is very much a fair deal but there should be few rules and regulations for this weight management. You can't reduce your weight so quickly unless you follow a routine which doesn't suck your energy. So always try a combination like eat healthy food, try best nutritional supplement drinks and make exercise your regular routine.
Make a diet plan :
It is very essential for you to make a diet plan if you want to control your weight. This diet plan will help you out to maintain a calories check and also to provide you as healthy diet. This would be no doubt your first effort towards weight management. Diet is one of the reasons of unnecessary body weight if it contains the high levels of calories intake. This way you can manage everything very efficiently. Do not skip your breakfast and take a regular healthy diet in the morning.
This will keep you energetic the whole day. Incorporate the green vegetables ion your meals. They would be a great help. If you feel as you are eating vegetables all the time, fruits can pull you out from this situation. Always prefer lunch which keeps you full till dinner and you don't feel like to eat something and especially the snacks. Your dinner should be light but healthy with low caloric intake. You can take fish or some cereals etc.
Liquid supplements :
Along with diet one need to be very much conscious about the liquid intake. Water is a natural drink but when it comes to weight loss along with provision of suffice energy, supplements are really much important. Always go for best nutritional supplement drinks. Limit the use of alcohol and focus on the supplements. These supplements should contain all which is necessary for the growth and they help you out in reducing weight without any weakness.
They can also support your dietary efforts in terms of food that you eat. You can take these supplements in lunch timings instead of skipping the lunch as many of us do especially those who remain busy with their official routine.
These supplements can provide you energy along with balancing the nutritive intake. They can bridge any of the nutritive deficiency in your body as they consist of many Vitamins and Minerals etc. try it and feel the difference. These supplementary drinks are available everywhere but you need to be very much selective as per requirements and ingredients which they contains. They are very much effective in reducing belly fat, a very much common problem with many of the people.
Keep your aims high with exercising :
Sitting in front of laptop the whole day isn't easy. It is rather very harmful activity but still one has to do this being a professional. You can accomplish your weight gain desire by exercising in the morning or after the office routine. Join a gym or even walk can be good for you.
In fact with the help of food, best nutritional supplement drinks, and exercise you can get your weight under control.