A Beginner's Guide to Smart Meal Planning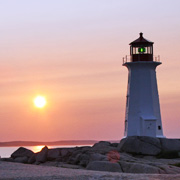 By
markhenry1513
October 6, 2016 - 9:00am
Meal planning has been trending all over the world since the past few years now. It is basically an easy and effective way to plan ahead and ensure what you will be having over the week or for the next few days in general. Meal planning actually allows you to save a lot of time, especially from those last minute kitchen dramas, where you don't know what to cook for lunch or dinner.
Here are a few ways for you to start your meal plan:
1. Choose a Basic Idea:
Before you begin your meal plan, it is vital for you to know the basic strategy that you are striving for, for instance, are you planning for all the meals of the day, or just one meal, etc.? Take a few moments to consider what you want, plus, make sure that you list out your favorite snacks. You can rotate your favorite snacks according to the days of the week so that you don't get bored of having the same snack over and over again. Moreover, you can plan your meals according to the season, your mood, your favorites, or craving.
2. Define Your Goals:
You have to know what your aim is so that your meal plan can be scheduled accordingly. If you want to make a meal plan to save money on your budget, or if you want to plan your meals because you want to lose weight, or if you are just busy during the days of the week. This way you would be able to focus on one main point and the choice of food would differ on the basis of your availability and aim. For example, if you want to plan your meals to save money then you can purchase the seasonal foods, or shop from the sales.
3. Prepare a Shopping List:
No matter how busy or occupied you are during the week, you have to form a proper grocery shopping list, and implement it. It mostly depends on the lifestyle of an individual and personal choice that what are the basic products that they need in the kitchen at all times. As a result, once you form your shopping list and calculate the budget required for the purchase, you would not be able to ruin your meal plan by purchasing extra unnecessary items. Therefore, make sure that you add your favorites in the shopping list before heading towards the grocery store.
Once you are done with all of the aforementioned steps, you can execute the plan by preparing your meal. The best way to customize your meal plan is to plan it according to the sales and the season, as it is cost-effective and healthy. Furthermore, keep your eyes open for any deals in the markets or online, so that you can make your meal plan in view of that. Make sure that you add at least two heavy meals in one week.