The Body Shop Tea Tree Oil Acne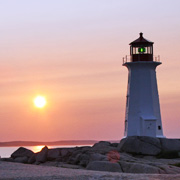 By
markhenry1513
December 16, 2015 - 7:46am
The Body Shop tea tree acne oil, claims to be the best product in respect to conceal and then remove blemishes from the roots. The formula used in the making of the oil is natural and pure. Results are quick as compared to any other brand or product which falsifies the ingredients used. The best trait of The Body Shop is the fact that it is not tested on animals. Another noticeable characteristic of The Body Shop tea tree oil is the fact that the results are not awaited for ages but yes, you start getting signs of improved skin within a week's time. Here, you will get to know advantages of tea tree oil, how and why tea tree oil is proved to be best for acne.
Advantages of tea tree oil:
Tree oil acne treatment consists anti-fungal and anti-viral properties which makes it good for skin and hair. Hair issues are as important to be dealt as skin problems. Tea tree oil helps in sorting out all kinds of problems which is why people keep it handy in their survival kits. Here are some benefits of tea tree oil:
· Tea tree oil is not only best for acne, it serves the purpose to eliminate blackheads as well as blemishes on skin.
· It softens corns and warts on feet and elsewhere.
· Tea tree oil also helps in healing scrapes and cuts.
· It is also known as the best treatment for dandruff.
· Besides all these solutions, tea tree oil is also good for hair.
Why The Body Shop tea tree oil acne is best:
The Body Shop has proven validity of ingredients used in its products.
. Oil is extracted from tea tree.
. Nothing is mixed in the oil, therefore, it is hundred percent pure.
. The packaging and sealing is always monitored diligently.
. Not a single product of The Body Shop is tested on animals.
. It starts showing result within few days.
How to use tea tree oil for acne:
The procedure isn't very tacky. Simply follow the steps given below:
1. Take few drops of tea tree oil on a cotton bud, cotton pad or a cotton ball.
2. Apply it directly on the blemish or acne.
3. Let skin absorb it, allow to sit there for few hours or overnight.
4. You don't need to wash it in morning.
P.S: Always apply tea tree oil on a dry and damp skin. Oily and moisturized skin might not get good result. You have to wash your face, if oily and then wipe or dry it before applying tea tree oil.
Conclusion:
The Body Shop's toners and facial washes adds on the beauty of skin which gracefully becomes the part of you. Tea tree oil has showed its productivity in many situations where people, especially females weren't satisfied by other products. After using this brand, they believed in magic as to how brands really matter.