How To Lose Weight Fast and Safely in just 3 months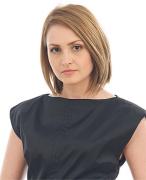 By
KarenCole
October 14, 2015 - 7:27am
It is never a wrong time to take the right decision of weight loss and bringing a change in your life. Some people panic a lot about their weight loss and they want fast results. But it is always a good idea to lose weight slow and at a stable pace. Doing a lot of haste for weight loss is not good for body health. Weight loss is a long process and requires proper planning. However, there are some weight loss programs like Reshape - weight loss balloon which help in achieving fast results.
Here are some of the tips which help in losing weight relatively fast and in a stable manner:-
1. Measure your weight-
It is always a good idea to calculate your progress. The first step before starting the weight loss program is to know your current weight. According to this figure, you can decide how much you have to aim to lose in a specific period of time.
2. Restrict your calorie intake-
You lose weight when the numbers of calories you burn are more than number of calories you consume. You need to put restriction on your calorie intake such as sugar, oily food etc. You need to eliminate all those stuff from your daily diet which has high calorie content and can increase your weight.
3. Exercise-
No person on earth can reduce weight until he does not exercise. Dieting is just one part. Work out is a must. Exercise is good for overall health also. It helps in keeping you fit and active all throughout the day. If you want to lose more weight, then you need to exercise more. The rule is straightaway simple. The more you sweat, the more you lose weight.
4. Drink a lot of water-
Water is always required for losing weight. One should drink about 8 to 10 glasses of water every day. It is really good for metabolism. Drinking a glass full of water before having a meal fills your stomach and eventually you eat less.
5. Stop having junk food-
Junk food contains a lot of oil and spices. Junk food like pizza, burger, noodles etc. contains a lot of calories and really makes you fat. First promise which you need to make with yourself is stopping all junk food. Eating normal home-cooked food and lots of fruits and vegetables everyday along with exercise help a lot in reducing weight.