Ins and Outs of Snapchat and Parenting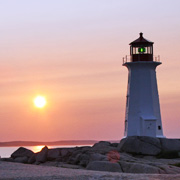 By
markhenry1513
June 21, 2016 - 3:28pm
Snapchat, a latest tool to somersault emotions through filters on your pictures is somewhat taking a toll. In the world of social media, it has started playing diversified role. Leading to nothing but sending shortest messages. But, each tool whatsoever was introduced in the past has its inbound effects on children. Likewise, parenting with the ins and outs of snapchat is primary need to focus. Here is why:
History and Importance:
Snapchat is nothing but a messaging application. Its inception took place in the year 2011. What it is required for is to send messages along with images to the correspondent. One of the biggest and strongest feature which compacts its use is the deletion or elapsing. This one quality had given the courage to the parents to actually let children between 6 and 10 use it without much fear. Why? Because, even if they make some crazy images with messages, more like a minute video, it will be erased from the server and history. Therefore, it is one of those platforms of social media which didn't take much time to get fame.
Teenagers' Freedom:
Freedom and authenticity are two factors on the basis of which teenagers can communicate with their friends and peers. Expressions on the snapchat are fairly recognized and the projection with protection are two things which are taken care.
Application for Kids:
Not long time ago, there was one salient feature which was incorporated in the long list of salient characteristics of the application. You are allowed to make stories out of it. How? Well, stories are made by taking pictures, aligning them and turning them out in a complete story. According to the snapchat site, stories are actually the collection of pictures, images or snaps which have the potential to produce a description. Like a story, these narratives or stories come with a beginning, middle part and closure which is naturally the conclusion.
Messages and Usage:
To a massive group of usage, kids and teens in particular have started enjoying the application. And it is majorly a flawed idea of capturing pictures in a silly or filtered way. However, the pitfall of Snapchat is causing issues in the teenagers. Parenting is overlooked and they keep thinking it as the safest mode of learning. Which is absolutely wrong and obnoxious. When we look in the reasons to it, you will gather the causes of depression and bullying in this particular age group (13 and 19).
- Sexting is where individuals talk about sex through texts. Similarly, snaps and images taken to make a disturbing sex story is what it may include. Obviously, it is not something amazing rather disturbing.
- When children between 5 and 10 or teenagers can't or are unable to pass the message through, they take help of Snapchat. Resulting in what? It results in risks and discouraging moments of self-proclaimed love.
Parents Approach to Snapchat:
Parenting is so not easy at times particularly when the children or teenagers have our blind faith. Trusting them is not a bad idea but keeping a vigilant check is equally required at times. Closing our eyes as a parent and considering it won't happen to our children is quite like running from the reality. Why? Check out the statistics:
- Sexting is quite in trend and children go like, "I am showing you mine, it's your turn to show yours".
- 90% crime and bullying rates are recorded in the past six months.
- Subtle and vulnerable content is shared with others which leads to harassment, bullying and emotional turmoil.
Conclusion:
Taking action against your child at the right time is what we need to be focused. Rather than degrading or abusing children for what they did, it is imperial to have a close study of how you want your child to behave. Educating them about consequences keeping legal actions which can be taken by the state needs to be passed through. Hope and wish none of our child goes and experiences such torment or pestering.