Pregnancy Health - Tips on Having a Healthy Baby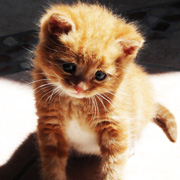 By
SofiaAhmed
November 22, 2017 - 2:04am
Now that you want to make a baby, there are some things that you need to do in order to improve chances of becoming pregnant as well as having healthy baby. Once you have made a decision to get pregnant, it is imperative to start consuming folic acids. This acid is very vital in preventing conditions like spina bifida, anencephaly including other neural tube defects. You should consume the acid for a couple of months before conceiving. This is one of the tips on having a healthy baby.
The common mistake many couples make is thinking that making babies is all about sex. In fact, a number of couples have developed schedules for sex entirely for baby making. This eventually leads to less pleasure in sex. The main point here is that pregnancy should be achieved in the right way. After lovemaking, the woman need to be still for some time in order for the sperm to reach the egg. If you are pregnant, you should avoid taking beverages or drinks containing caffeine because it reduce blood flow to the uterus by restricting blood vessels. Therefore, drinks that have traces of caffeine, for instance, chocolate drinks, soft drinks, tea, coffee and energy drinks should completely be avoided. Foods such as puddings, cookies and cakes also contain traces of caffeine.
Another imperative pregnancy health consideration is evaluating your lifestyle. Are you exposed to hazardous materials at your place of work? There are some substances that can harm sperms as well as development of embryo. The studies have shown that substances like lead, carbon disulfide and many more can severely damage mobility, density and morphology of sperm. By understanding the pregnancy health tips, you will be able to improve the chances for conception and at the same time delivering a healthy baby.
Surely, giving birth to a healthy child is not only wonderful but also eye opening experience. It is for this reason why you need to know the pregnancy health tips for avoiding the challenges during pregnancy. These tips are essential if it is your first time having a baby or you had had several babies. There are plenty of books about pregnancy that you can read to get invaluable information. The information will help you deal with all the challenges during pregnancy. In addition, you will learn various tips on how having a healthy baby.
Pregnancy is a natural phenomenon. Therefore, you should be better informed. It is important to take good care of yourself during pregnancy. For instance, if you are tired, you should get some rest or sleep. You should allocate some time to recuperate and relax especially after doing some tasks. In addition, you should pay close attention to your body. For instance, if you are experiencing some strange symptoms, you should seek medical assistance immediately. Joints and face swelling are common symptoms of pregnancy but too much swelling is a sign of pre-eclampsia. Seeking physician help especially if you have noticed unusual symptoms is an important pregnancy health tip.