Six Tips to Stay Healthy on Vacation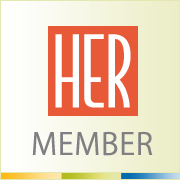 By
cynthiawitson88
June 21, 2017 - 6:43am
Summer is the season for vacations. Although many people take winter vacations, such as skiing or holiday, most people wait until summer when the children are out of school.
Often, vacations are a time of indulgence and unhealthy habits. If you don't want to come back weighing 20 pounds more than you do now, you should try to remain healthy on vacation while still indulging. Follow these tips for remaining healthy.
Eat small portions -- Even though restaurants provide you a lot of food, you don't have to eat all of it. Try avoiding the bread. If you get an appetizer, don't buy a main course or a dessert. Eat half of what they serve you and ask to box the rest. Many hotels offer refrigerators. You can eat the leftovers for lunch the next day. This saves you calories and money.
Drink Matcha Tea -- Matcha tea is known for its health benefits. It is a green tea from Japan that has antioxidants and nutrients that prevent weight gain and keep you healthy. It comes as a powder, which means you are able to pack it in your suitcase. You can drink the tea in the morning using the hotel's coffee pot that is part of each room. This will keep your metabolism stabilized as you go through your vacation plans.
Get Exercise -- Hotels have fitness rooms. You can exercise before going to bed after you have eaten a heavy meal. Also, take walking tours where you can sightsee and exercise at the same time. Swim in the hotel pool or the ocean if you are staying near a coast. Play with your children in the pool, especially if you are not near any other water. Find other ways to exercise, such as bike riding, horseback riding lessons, games or sports involving walking, etc.
Reduce Alcohol Intake -- It is fun on vacation to drink cocktails that are exotic. Drink these sparingly. Alcohol contains many calories. These exotic drinks have even more calories. Have one or two glasses a day instead of a lot. This will reduce your calorie intake and save you money because those exotic drinks are expensive. Still, you can get the experience without adding weight.
Drink Water -- During the day, especially if you plan to be in the sun, drink plenty of water. Don't go for the soda. Like alcohol, soda will add weight to your body if you consume large amounts. And, unlike alcohol, soda doesn't have any redeeming benefits. While studies have shown that one or two glasses of beer or wine would be beneficial to your heart, soda does not offer such benefits. Water is the best for every system in your body to keep it healthy. It will flush out toxins, keep you hydrated in hot son and cleans your teeth.
Say No to Desserts -- Having ice cream, funnel cakes, pie and more throughout the day might not seem like much, but all those desserts become a problem when taken collectively. Reduce the number of desserts you eat on vacation. Like the exotic drinks, you could indulge in one as a mid-day snack but don't go overboard with the number you eat.