Steel Magnolias-inspired Wedding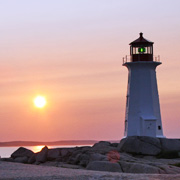 By
markhenry1513
August 21, 2016 - 10:11pm
I dare say every Southern girl over the age of 20 has seen the movie Steel Magnolias once or a few dozen times, and each one pictured her own wedding exactly like Shelby's: a beautiful, solemn ceremony followed by an unforgettable party where everyone lingers, not wanting her special day to be over. Even though it was the 80s, this movie wedding ranks high on any list of memorable movie nuptials.
Have you ever wondered how much that bash costed? And have you ever wished you could replicate the Eatenton-Latcherie wedding…updated 25 years or so?
The cost of weddings today is outrageous. Kim Kardashian married Kris Humphreys in a $10 million ceremony, but unlike most of us, the pair actually made money on their wedding by selling the rights to their photos. (No wonder they're smiling.)
We're going to show you here how to put some Steel Magnolias touches on your special day, while still managing the modern-day cost of a wedding.
When asked about her ceremony, Shelby says, "The walls are banked with sprays of flowers, and my two colors of blush and bashful. Pink carpets especially laid out for my service and pink bunting draped over anything that would stay still."
Easy enough…but what would it cost? Movie weddings don't have the hindrance of a budget, and it shows here in the cost of this wedding:
Sprays of flowers – Arrangements like the ones in Steel Magnolias would cost you a pretty penny. Each of those sprays up front would run you anywhere from $50 to $150 apiece. (It hurt our feelings to count how many there are.) The ones on the pews? About $30 each. Don't worry…You wouldn't have to go all out. A few well-placed arrangements can go a long way.
Pink carpet – It would cost you about $100 to rent a carpet of this size for your ceremony. Not too bad.
Pink bunting – You can get a 70" long roll of bunting for less than $10. Again, we'll let you decide how many rolls she used. But we have to admit that bunting is a cheap and easy way to drastically change the look of any place. And the reception…such a celebration! There are things Shelby did to save her parents some major bucks.
-Decorate with simple, inexpensive plants like ferns. This can be a break for the overall wedding cost, and it can be a pleasant surprise for your guests to see such modest flowers in a time of hydrangeas, lilies and orchids. Carnations, baby's breath and daisies are pretty flowers for minimal cost.
-Have the wedding at home (or some other free venue). Home weddings can be both charming and inexpensive. Bonus: you and your guests don't have to be out at a certain time, so you can party the night away!
-Ask a talented relative to make the food. You've got to admit, even though Shelby and M'Lynn thought that "bleeding armadillo groom's cake" was a disaster, it's one of the most hilarious, memorable parts of the whole movie.