Top 5 Suggestions for Treating Eczema Naturally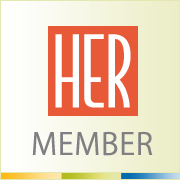 By
ameliapaten
April 10, 2019 - 8:20am
Eczema can be caused due to a combination of different factors but the common causes are allergy, hereditary factors and immune system issues. Truly there is no single pill remedy that can be found for eczema but natural remedies have been found to work wonders. A holistic approach of proper diet together with the use of natural skin emollients can be very effective to heal the disease from the inside out.
The Diet and Lifestyle link
The food we eat should foster the growth of friendly bacteria to the gut of the stomach together with essential fats that are beneficial for a good digestive system that gives healthy skin. Select your diet that is high in healing foods and healthy fats. Bone broth is very good for skin. Foods that contain casein and gluten should be avoided. So, keep away from wheat and dairy products. Take regular vitamin supplements - nothing can be better than high vitamin butter oil or cod liver oil. Salmon and other fish that have scaly skin are rich in omega 3 fatty acids and should be a part of your regular diet to encourage growth of new skin and prevent inflammation.
Supplements of probiotics
Probiotics act as facilitators for growth of friendly bacterial to the gut but are no more found in the modern diet. Therefore, regular supplement of probiotics in fermented foods like Yogurt, Kombucha Soda, Sauerkraut or Water Kefir should be part of your dietary regimen.
Go for Natural moisturizers
Allergy Treatment and testing consultants – Londonallergy mentioned that chemicals that are used in the readily available creams and lotions should be avoided. Sodium Lauryl Sulphate and Parabens that are common ingredients for readymade emollients can cause allergies and irritation of the skin. Instead, use pure cocoa butter that is rich in saturated fats that will rejuvenate your skin by keeping it moist. The aolevera gel can be extracted from aloevera leaves and used as a natural moisturiser. The thick gel on the leaves can be applied on the affected part of the skin and left for 30 minutes before washing it away. This process can be repeated twice daily to refresh your skin.
Use Oils from plants and trees
Keeping the skin soft and supple will help to heal eczema fast. The eczema affected skin is unable to retain moisture and produce enough fat that is required to keep the skin moist. As a result, the gaps between your skin cells are increased making it susceptible to bacterial infections. Soaps and artificial lotions also remove natural oils from the skin. Therefore using natural oils will soothe your skin and form layer over it that can trap the moisture underneath. Sweet almond oil, coconut oil, flaxseed oil and avocado oil are all very good emollients that can soothe the itching skin and facilitate moisture retention.
The Neem remedy
The anti inflammatory, analgesic and anti bacterial properties of Neemcan be used for a wide range of skin diseases including eczema. It alleviates pain and prevents secondary infections from the wounds of eczema. Neem leaves can be used in multiple ways and be taken consumed as a vegetable.